Welcome!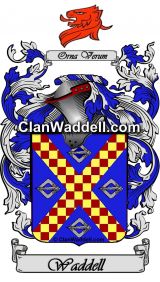 The Waddell family is one of the oldest families in Scotland. Our history goes back before the 5th century. The Waddell family at one time was almost extinct. We've grown in numbers over the last one thousand years. We welcome all to our Clan Web site and hope you join in and support our database and community.
We also have a growing facebook group which you can connect with from our Main page
Contact Us

If you have any questions or comments about the information on this site, please contact us. We look forward to hearing from you.